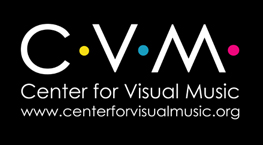 CVM Store: Visual Music DVDs, Books, Journals, Catalogs
Our store offers work by Richard Baily, Jordan Belson, John Buchanan, Scott Draves, Viking Eggeling, Oskar Fischinger, Ken Jenkins, Len Lye, Baerbel Neubauer, Semiconductor, Jeff Perkins, Man Ray, Jurgen Reble, Richard Reeves, Hans Richter, Elias Romero, Walter Ruttmann, Robert Seidel, Paul Sharits, George Stadnik, Stan VanDerBeek, Joshua White, Thomas Wilfred and others.
Coming in October:
A New Compilation DVD from CVM

This page contains classic Visual Music


---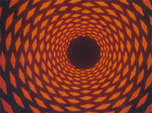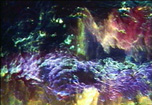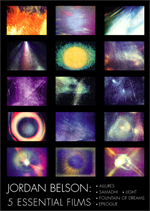 Jordan Belson: 5 Essential Films DVD (2007). Contains Allures, Samadhi, Light, Fountain of Dreams (never before released) and Epilogue. 1961 - 2005. "Jordan Belson is one of the greatest artists of visual music. Belson creates lush vibrant experiences of exquisite color and dynamic abstract phenomena evoking sacred celestial experiences." (Film historian William Moritz). Curated by Belson, Produced/Released by CVM, 2007. NTSC, Region-free. Approx 45 mins. More information about the films on the DVD is here
"These five films by Jordan Belson, representing his early, middle, and later periods, are essential for three reasons: the early classics were breakthrough masterpieces, the previously unreleased "Fountain of Dreams" is a dazzling revelation from the middle period, and the shimmering "Epilogue" from 2005 makes it clear that the master still has the spark of genius, breathing new life into the vocabulary he has developed over more than a half-century of visionary filmmaking." - Film Historian Gene Youngblood
Private home use ONLY, $25. No public exhibition is permitted
Institutions $150 (For classroom and library use only. Does not include public performance rights, may not be used for public screenings or any type of museum/gallery exhibitions. By ordering you agree to these terms)
---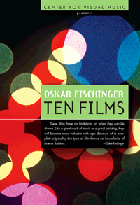 Oskar Fischinger: Ten Films DVD (2006) CVM Release
Films include Spirals, Study Nr. 6, Study Nr. 7, Kreise (Circles), Allegretto, Radio Dynamics, Motion Painting no. 1; plus three of Fischinger's very first films: Wax Experiments, Spiritual Constructions, and Walking from Munich to Berlin. Bonus features include Home Movies from Fischinger's Berlin Studio c. 1931, never-released early experiments and animation tests, a selection of paintings and photographs, film notes and a biography. NTSC, region-free. $30 private home use, $200 institutions. (For classroom and library use only. Does not include public performance rights, may not be used for public screenings or museum/gallery exhibitions)
Private home use ONLY, $30. No other permissions are included, no public exhibition permitted.
Purchase for University or Library use: $200. Use this link to order for institutions, with a limited educational license (classroom and library use only, no other public performance or exhibition rights included)
---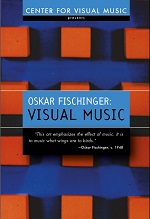 The second Oskar Fischinger DVD - postponed to early 2017, details soon
---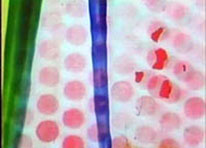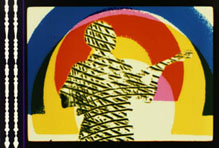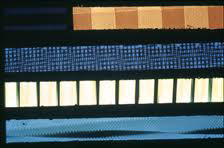 Len Lye: Rhythm PAL DVD. Len Lye was a major figure in experimental filmmaking and a pioneer of direct animation, as well as a leading kinetic sculptor and an innovative theorist, painter and writer. The DVD contains films from 1935-1960: A Colour Box, Kaleidoscope, Birth of the Robot, Rainbow Dance, Trade Tattoo, Colour Flight, Swinging the Lambeth Walk, Colour Cry, Rhythm, Free Radicals, Particles in Space and Tal Farlow. Includes 28-page booklet with texts by David Curtis, Roger Horrocks and Len Lye on his films. Published by Re:Voir.
$40 private home use
$200 Institutions. (For classroom and library use only. Does not include public performance rights, may not be used for public screenings or exhibitions)
---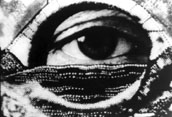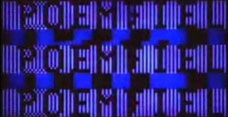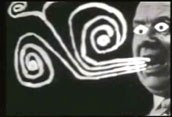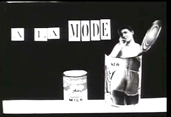 Stan VanDerBeek: Visibles PAL DVD. Contains films from 1959-1972: Science Friction, A La Mode, Breathdeath, Poemfield No. 2, Achooo Mr. Kerrooschev, See Saw Seams, Panels for the Walls of the Worlds, Oh and Symmetricks. Published by Re:Voir.
$40 private home use
$200 Institutions. (For classroom and library use only. Does not include public performance rights, may not be used for public screenings or exhibitions)
---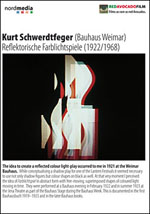 Kurt Schwerdtfeger (Bauhaus Weimar): Reflektorische Farblichtspiele: PAL DVD(2010).Kurt Schwerdtfeger's 1922 Reflektorische Farblichtspiele [Reflecting Colour-Light-Play] was originally conceived as a play for one of the famous Bauhaus Lantern Festivals. It premiered at the Kandinsky home and revolutionised the spatial aspect of 20th century sculpture; it is a predecessor of light art and light shows. Consequently, the Play was re-discovered and re-staged in the 1960s. This DVD for the first time includes both the re-staged 1966 performance (no recordings of the 1922/23 ones exist) and a short documentary about the apparatus used for the Play, plus an extensive interview with Schwerdtfeger's son about the reconstruction. A Red Avocado Films release, 2010. TRT 73 mins. Images from the Documentary.
$35 private home use,
$100 Institutions. (For classroom and library use only. Does not include public performance rights, may not be used for public screenings or exhibitions)
---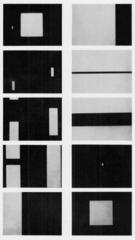 Hans Richter: Early Works: PAL DVD (2010). The DVD features 8 early films (1921-1929) plus the documentary "Richter on Film" by Cecile Starr (1972, 14 min). Films include Rhythmus 21, Rhythmus 23, Filmstudie, Ghosts Before Breakfast, Race Symphony, Two-Pence Magic, Inflation, and Eveything Turns, Everything Revolves. "I am still convinced today that rhythm, that is the articulation of units of time, constitutes the sensation par excellence that any expression of movement in cinematic art can give." -Hans Richter. Re:Voir release. $40 private home use, inquire re institutional sales.
Private home use, $40. Inquire re institutional purchase ($200).
---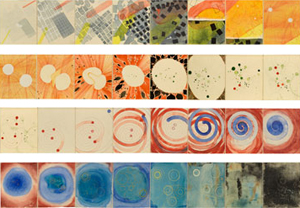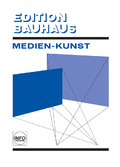 Edition Bauhaus: Media Art. PAL DVD. The DVD features media art and animation films planned or produced in the 1920s at the Bauhaus school. Some of these experiments were never realized, others were not filmed at the time they were performed. In the 1960s and 1970s, some of the artists began to recreate their ideas. The DVD "Medien-Art" brings together the most important of these reconstructions. Werner Graeff, student at the Bauhaus in 1922, published the same year two scores for abstract films that he only realised in 1958/59 and 1977: KOMPOSITION I/1922 and KOMPOSITION II/1922. lso in 1922, Bauhaus student Kurt Schwerdtfeger developed his REFLEKTORISCHE LICHTSPIELE. fter the war, he reconstructed his scores and staged them together with students. [NOTE: only a partial version, 17 minutes, of the resconstruction film is included here]. Heinrich Brocksieper, a Bauhaus student from 1919 on, turned to photography in the late 1920s and shot some abstract animation home movies. Most of them were destroyed during the war, only three fascinating fragments – FLÄCHEN, PERPELLERISTISCH; ENTE and NÄHERIN – survived. Kurt Kranz studied at the Bauhaus from 1930 to 1933. In 1972, he filmed some of his paintings and concepts for animation films: ZWANZIG BILDER AUS DEM LEBEN EINER KOMPOSITION, SCHWARZ:WEISS / WEISS:SCHWARZ, DER HEROISCHE PFEIL, LEPORELLO – ENTWURF FÜR EINEN FARBFILM and VARIATIONEN ÜBER EIN GEOMETRISCHES THEMA. As a bonus, the DVD brings early films by Hans Richter (RHYTHMUS 21, RHYTHMUS 23) as well as Eggeling's SYMPHONIE DIAGONALE – obviously by mistake, this film is presented here, without an explanation, in a cut-down version of 2 minutes only, made by Hans Richter in the early 1950s. The main advantage of the DVD is the discovery of the abstract animation films of Brocksieper and the bundling of reconstructions of media art and animation. --Film Historian Jean-Paul Goergen. Includes booklet, in German. PAL. Approx 76 mins. Image from Kranz's 'Project for an abstract color film,' 1930. 1 copy left, inquire
---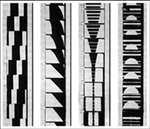 Walther Ruttmann 2 DVD Set (2009): Berlin, die Sinfonie der Großstadt & Melodie der Welt. Edition Filmmuseum 39, PAL. This new 2-disc DVD set combines for the first time all surviving works by Walther Ruttmann from 1920-1931 in newly restored and reconstructed versions, often with original scores. It also includes lobby cards, posters, programs and text documents as well as little known paintings and drawings by Ruttmann. Films nclude Opus 1, 2, 3, 4, Weekend, In Der Nacht; Berlin, die Sinfonie der Großstadt (1927), Melodie der Welt (1929), and many more, plus the Munich Filmmuseum's new 11 minute restored version of Opus 1. Includes 20 pages of text by and about Ruttmann (DVD ROM feature). A production of Filmmuseum München, Arte, Bundesarchiv-Filmarchiv and Goethe-Institut. Region free.
Private home use only, $60. 2 DVD Set. PAL import. currently out of stock
---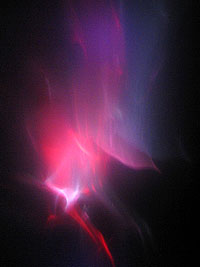 5 Wilfred Lumia compositions from the Epstein Collection. DVD, 2007.
Excerpts from 5 Lumia compositions by Thomas Wilfred. Wilfred was a pioneer of Light Art, and coined the term Lumia to refer to an independent, silent art form. His Lumia compositions have recently been featured in major museum exhibitions including the Hirshhorn/MOCA LA's Visual Music, Centre Pompidou's Sons et Lumieres, Tate Liverpool - Whitney Museum's Summer of Love, and numerous others. Available for the first time on DVD are selections from Opus 161 'Untitled' (1966), Opus 140 "Visual Counterpoint" (1948), Opus 79 "Multidimensional" (1939), as well as from Clavilux Juniors nos. 91 and 95. All from the Epstein Collection. NTSC. out of stock
$30 private home use,
$100 institutions. (For classroom and library use only. Does not include public performance rights, may not be used for public screenings or exhibitions)
---
81 minute DOCUMENTARY on DVD: LUMIA: Thomas Wilfred and The Story of Light Art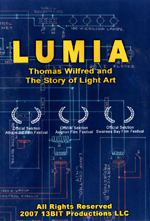 Lumia is the story of Thomas Wilfred and the birth of light art. Wilfred captivated audiences throughout the 1920's and 30's with his sensational projected light shows, named Lumia. Wilfred spent his later years making automated versions of his work and executing commissions for private collectors and museums. Includes segments on artists Charles Dockum, Chris Sidenius, Mary Hallock Greenewalt, and Earl Reiback. Includes a brief clip from CVM's restoration of a 1952 Dockum Mobilcolor performance film.
FEATURING Interviews with and commentary by: Craig Antrim, Kerry Brougher, Fred Collopy, Dorothy Conway, Greta Dockum, Eugenia Victoria Ellis, A.J. Epstein, Eugene Epstein, Nancy Frederick, Lawrence Friedman, Hal Glicksman, Robert Haller, Cindy Keefer, Richard Land, Terry Montlick, Otto Piene, Earl Reiback, Jack Shor, Kathleen Sciacca, Christian Sidenius, Steve Smith, George Stadnik, Donna Stein, Karole Vail, Judith Zilczer. Directed by Meredith Finkelstein and Paul Vlachos, 13Bit Prods.. 81 mins, 2008 release. BACK IN STOCK
Private home use $30.
Institutions $100. (Classroom and Library Use, does not include public performance rights)
---

Cinema DADA (Import - PAL). DVD plus 33 page booklet (English and French). Contains Eggeling's Symphonie Diagonale, Man Ray's Retour a la Raison and Emak Bakia, Clair/Picabia's Entr'acte, Leger/Murphy's Ballet Mecanique, Richter's Rhythmus 21, Filmstudie and Ghosts Before Breakfast. Co-produced by Re:Voir and Centre Pompidou for the recent DADA exhibition. Available in PAL only.
Private home use $40.
Institutions $200 (does not include public performance rights)
---

Ordering Information:
Via Credit Card - click the order button next to each item; or call CVM with your order at 213-683-1514.
Via Check - For dvds and books, add $6 shipping for first item, 1.00 for each additional item (international shipping is higher, please inquire). CA residents please add 9% tax.
NOTE: Institutional rates listed do not include public performance rights, only classroom and library use are permitted. Museum exhibitions do NOT fall under these categories; usage in museum or gallery exhibitions is not permitted for any of the dvds or videos sold by CVM.
Mailing address: Center for Visual Music, PO Box 39527, Los Angeles CA 90039. DVDs are also available for pickup, by appointment, at our downtown Los Angeles office on Spring Street (213-683-1514).
Prices listed do not include shipping. Please allow up to 2 weeks to fulfill order; most ship within 3 business days. We generally don't offer rush shipping unless you provide your fed ex account number. PLEASE NOTE: We cannot accept returns unless product is defective.
---
For additional information, please contact us at cvmaccess (at) gmail(dot)com
Membership - Become a Member of CVM and help support our work preserving and promoting Visual Music. Vintage premiums include Fischinger, Whitney, Moritz posters, ephemera and other items.
JOIN our Mailing List: subscribe via email - list at centerforvisualmusic dot org