Center for Visual Music - Store
CVM Store: Other Animation

some visual music, plus other important works we recommend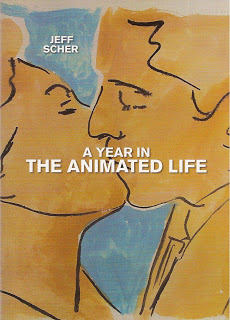 NEW: Jeff Scher: A year in The Animated Life. Scher's popular animated series was published at www.nytimes.com, though most are no longer online, though his posts remain (links here). The DVD contains Scher's selections from the best of this series: L'eau Life, Paper View, Lost and Found, You Won't Remember This, Grand Central, Yours, White Out, Trigger Happy, Tulips, Postcards from Warren, Train of Thought and All the Wrong Reasons. NTSC, $20. Email or call to order.
Original NY Times post and video for All the Wrong Reasons
Original NY Times post and video for Postcards from Warren
Private home use, $20
Institutions, $100
---
Berthold Bartosch, L'Idee. PAL DVD. Re:Voir release. The famous film based on woodcuts by Masereel; music by Arthur Honegger, with an electronic instrument by Martenot. A major milestone in animation history. Bartosch's only surviving film was completed single-handedly in Paris in 1932. Almost 45000 frames were animated on four different levels simultaneously, often with as many as 18 superimpositions made in the camera. "(...) Bartosch showed that animation could be POETIC... It was Bartosch who first dared to give animation the dimension of a great art, trusting it to voice his pain, to lay bare his heart, to tell of his hope for a better future - which he never saw." - Alexander Alexeieff and Claire Parker, 1969. $35 private home use. Institutions, $200. Email to order
---
International Animation Collaborations DVD. Four collaborative films by ASIFA Members: Academy Leader Variations (1987), Animated Self-Portraits (1989), Dance of Nature (1991) and Genghis Khan (1993). The famous Academy Leader Variations includes animation by David Ehrlich, Jane Aaron, George Griffin, Al Jarnow, Krzysztof Kiwerski, Paul Glabicki and many others. A portion of the proceeds from sales will support ASIFA children's animation workshops. NTSC, approx. 26 minutes. Clip from Academy Leader Variations (lo res). $35 private home use, $100 institutions. Please call or email to purchase.
Private home use, $35
Institutions, $100
---
Fischinger, Belson, Lye, and other animation DVDs, please see CVM's main store page.
---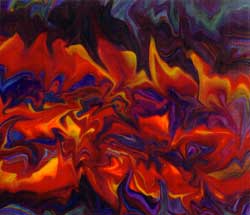 Clay Animation by David Ehrlich. DVD. Includes the abstract animated clay paintings Etude; Color Run; Taking Color for a Walk. For an AWN article on Ehrlich's work with a Quicktime clip of Taking Color for a Walk, please visit AWN.com. 16 mins, NTSC.
Buy Now Private home use $30. Buy Now Institutions $100 (does not include public performance rights) Out of Stock
---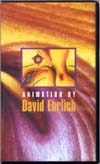 Animation by David Ehrlich. DVD and VHS. 19 short animated films including: Robot; Robot Two; Vermont Etude; Precious Metal; Fantasies; Dissipative Dialogues; Point; Dissipative Fantasies; Pixel; Dryads; A Child's Dream; Dance of Nature; Etude, and others. For an AWN article on Ehrlich's work with a Quicktime clip of Precious Metal, please visit AWN.com. 72 minutes, available in NTSC or PAL. Out of Stock
A. DVD NTSC: Buy Now Private home use $30. Buy Now Institutions $100 (does not include public performance rights)
B. DVD PAL: Buy Now Private home use $30. Buy Now Institutions $100 (does not include public performance rights)
---
Please also visit our Main Store Page for more animation: Fischinger, Belson, Lye, and more
Contact us at CVMaccess (at) gmail (dot) com
Join our mailing list: list (at) centerforvisualmusic.org