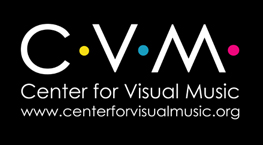 NEWS and PRESS
Subscribe to our mailing list here
---
CVM's new Fischinger Book! "Oskar Fischinger: Experiments in Cinematic Abstraction" - distributed through Thames & Hudson. Released September 2013 in North America, earlier in Europe.
Raumlichtkunst receives extensive press, including New York Times, and is selected for Artforum's Best of 2012, Top 10 lists

Raumlichtkunst, CVM's new restoration/recreation of Oskar Fischinger's 1920s multiple projector shows, is an HD installation
at Tate Modern Museum, London to March 2013. In 2012, Raumlichtkunst was exhibited at The Whitney Museum, New York, June - October 2012.
Image: installation view at Whitney Museum, (c) CVM
CVM's Jordan Belson Retrospective has a successful northeast tour, Part 1, October-November 2012 (New York, Boston, Toronto, etc). To continue Spring 2013.
UNFRAMED, LACMA Blog: "Oskar Fischinger and California Abstraction Animation" (April 26, 2012)
LA Weekly, "LACMA Presents Abstract Animated Films by Oskar Fischinger and Others," April 26, 2012. "...the rarest and most aesthetically significant gems will screen Friday in two programs introduced by the Center for Visual Music (CVM), the estimable Los Angeles archive thanked in the credits of Terrence Malick's The Tree of Life. That film's lauded cosmic and lumia imagery was inspired directly by research at CVM and the work of media artists it promotes..." (Doug Cummings)
William Poundstone's Blog, re Oskar Fischinger and CVM's website
UNFRAMED, Lacma's Blog, re CVM's Expanded Abstraction program at LACMA (closed Feb 2012)
Fall 2011: Lectures at UCSB MAT, Oxford, Goldsmiths College (Univ of London) and Pomona College
CVM at LACMA: Expanded Abstraction program for 3 screens, Stark Bar, central plaza, evenings through February 16, 2012
(see our Events page for details)
Coming in 2012: Jules Engel: Accident and Other Films DVD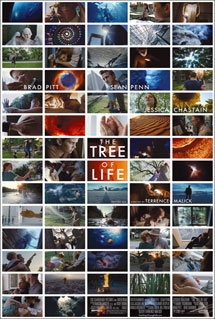 CVM consulted for Tree of Life, Terrence Malick's new film, for the experimental/abstract sequences.
CVM's Vimeo channel of work we like, updated June 2011
CVM curates contemporary work for Instant Cinema, new online portal for artists' films
May 2011 - European Screenings and Lectures at Stuttgart Animation Festival, ZKM,
EYE Film Institute Amsterdam and Tate Modern, London.
NEW Support Digitization of your favorite Fischinger film!
Updates to online Members' Announcements and Research
NFPF Grant received to restore Oskar's Fischinger's GasparColor tests, Squares, and 1940s tests
2010 - Three programs from CVM in Visual Music Festival in Seattle
November 2010 - CVM's first screenings in Africa at Cinematheque Tanger, Morocco, in
association with Tate Modern, London
CVM's Nonobjective Film Program screens at Kandinsky symposium,
The Universe Resounds, at Guggenheim Museum NY, January 2010
December 2009 Newsletter: Visual Music News from CVM
Fall 2009 - CVM's Film series at The Guggenheim Museum, NY opens
CVM receives a donation of the original papers of Oskar Fischinger, a
generous gift from The Fischinger Trust.
Fall shows and events - New York, Los Angeles, Linz, Austria and Frankfurt (see our Screenings & Events page)
CVM receives an Avant-Garde Masters Grant for film preservation, from the
National Film Preservation Foundation and The Film Foundation
for the preservation of 3 reels of Oskar Fischinger's original nitrate
experiments from his "Raumlichtmusik" 1920s multiple projector performances
Presentation on Fischinger and Belson at Tate Modern, London, April 2009
by Ms. Keefer of CVM, part of their Expanded Cinema Symposium
CVM served as consultant for the films installed in the new Guggenheim, New York exhibition,
The Third Mind: American Artists Contemplate Asia, 1860-1989
2009 - CVM's new Essential Visual Music: Rare Classics program screened
at UCLA Film & TV Archive's Billy Wilder Theatre at The Hammer Museum, Los Angeles, January 21
November 24: New DVDs added to CVM's online store
CVM receives an NFPF grant to preserve 2 more Dockum MobilColor films
CVM Announces New Membership Campaign - Become a Member and Support Visual Music
June 2008 - CVM receives an NFPF grant to preserve two films by Jordan Belson:
Meditation and Music of the Spheres
March - CVM presented a selection of Visual Music films in LA County Museum's
"Evenings for Educators" program for K-12 teachers, an outreach program designed to provide educators
with tools to integrate Music and Art into their classrooms.
November 2007 - CVM's Oskar Fischinger DVD wins a Willy Haas Award at Cinefest Hamburg
November 3 - CVM's Director Cindy Keefer gave an illustrated lecture, "Oskar Fischinger and Visual Music Animation - Exhibition and Authenticity in the Age of Digital Reproduction," at the San Diego Museum of Art's Animation Symposium: From the Avant-Garde to Popular Culture
September - Review of CVM's Oskar Fischinger: Ten Films DVD in Ray Filmmagazin (Austria)
June 2007- CVM releases the first Jordan Belson DVD and publishes its Belson Research Pages
June - CVM receives a film preservation grant from the NFPF to preserve Jordan Belson's Chakra
March - Color Organ talk and screening in London at Optronica/BFI - see Events page
February 2007 - A performance of Fischinger's original Lumigraph in Frankfurt, Germany
2006
October 2006: CVM received a grant from the National Film Preservation Foundation
to preserve another Charles Dockum film of a performance of his Mobilcolor 'color organ' (1969)
Special call for artists' work for a feature film project - Abstract/experimental moving images - Details here CLOSED
CVM introduces our new Oskar Fischinger Research Pages
CVM received a grant from the National Film Preservation Foundation to
preserve 6 films: 3 Home Movies (1959-64) of Oskar Fischinger in Los Angeles, two films of Charles Dockum's
Mobilcolor color organ (1965-66), and Turn, Turn, Turn (1966) by Jud Yalkut (a collaboration with Nam June Paik).
May 2006 marks our release of the first Fischinger DVD
Fischinger artwork presented in our online Gallery
CVM presented 2 shows at the International Film Festival Rotterdam, Netherlands, January 2006 - Jordan Belson: Epilogue and Other Films, and "Legendary Light Shows" - see our Events page
Curated Shows Available for Bookings: Fischinger, Neubauer, Legendary Light Shows: See our new Access and Distribution page
Thanks to the DEW Foundation for their generous grant to CVM
Jan 2, 2006 - The Film Society of Lincoln Center in association with Center for Visual Music presents Fischinger Films at Lincoln Center, New York. Link to CVM Press Release; tickets available online through Lincoln Center site. Image from Allegretto (c) Elfriede Fischinger Trust.
2005
Screenings of Fischinger films in LA in November 2005: Radio Dynamics at UCLA Nov. 9, and 3 films at Skirball Center
Baerbel Neubauer's new DVD Flockenspiel added to the CVM store, plus other new releases (Michael Snow, Brakhage, and the Video Out documentary)
Oskar Fischinger: Motion Paintings An exhibition of Oskar Fischinger's paintings is at Goethe-Institut, Washington DC, Sept 8 - Oct 26, 2005
Visual Music exhibition at The Hirshhorn Museum, Washington DC, closed September 11, 2005. Previously this show was exhibited at the Museum of Contemporary Art, Los Angeles, Feb - May 2005. CVM worked extensively on this exhibition and provided most of the films/videos plus extensive research and consulting and accompanying screenings. Visit our site, About the Films in the Exhibition
May: CVM premieres Jordan Belson's new film Epilogue at MOCA LA.
Our congratulations to David James on the publication of his new book The Most Typical Avant-Garde: History and Geography of Minor Cinemas in Los Angeles; also available through amazon.com
Past Press
(for current press see listings above)
Secret Experiments in "The Tree of Life," Part II: Influences and Antecedents,

by Doug Cummings, on
Fandor
.
"Center for Visual Music Library," in
WIRE
magazine, UK (December 2010)
New York Times, November 2010. Dave Kehr's "O.K. Hippos, Grab Your Tutus," Review of
new Fantasia BluRay release; mentions Fischinger, Bute and links to CVM re visual music.
"New Series shows happy marriage of images and music." Capitol Hill Times (Seattle), April 2010
CVM's 2009 SCI-arc Event on Holly Willis' KCET Blog Blur + Sharpen
CVM's Fall 2009 REDCAT show - press on Holly Willis' KCET Blog, Blur and Sharpen
June - CVM & Fischinger preservation are in Animation World Network's Headline News
CVM & Fischinger are in Blur & Sharpen, KCET
Movie of the Week: Munchen-Berlin Wanderung (Walking from Munich to Berlin), by Oskar Fischinger.
DVD Review at wwiipreservation blog.
Sight and Sound Magazine (BFI, London), Jan 2008, reviews CVM's Belson and Fischinger DVDs
CVM's Jordan Belson DVD named in many reviewer's Top DVDs of 2007 lists
April - Interview with Keefer about CVM in Digicult magazine (Italy). In English or Italian
Press for CVM's Oskar Fischinger DVD: Jonathan Rosenbaum in CinemaScope,
Leonard Maltin's Video View syndicated radio show, Variety, and a "Special Mention" Award at the Bologna, Italy
Il Cinema Ritrovato Film Festival in July. See the Press Kit online for more.
Animation Magazine: "Fischinger to Swim in DVD Waters"
Symphony Magazine, Jan-Feb 2006, "Hear the Colors, See the Music" (pdf)
Village Voice, New York, December 2005
Fischinger's Ornament Sound experiments discussed in Artforum (October issue)
CVM and Fischinger in Modern Painters (UK) magazine, Sept issue
Reviews of Visual Music exhibition in NY Times, Washington Post, Wall Street Journal, Artforum
Jordan Belson mentioned in Wired (May 2005 issue)
CVM, Visual Music and Belson's new film Epilogue in Artdaily.com
Image courtesy Bärbel Neubauer
Join our Mailing List: CVM List