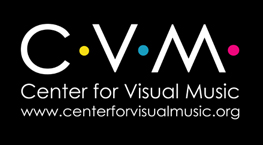 William Moritz
(1941-2004)
---
Contents: Biography Links to Articles, Filmography, Selected Lectures and Other Resources Optical Poetry
Tributes Obituaries Support the Moritz Library
Statements and tributes are welcome, for posting on this page (see below).
Dr. William Moritz passed away on Friday, March 12, 2004, after a long battle with cancer. CVM extends sympathies to his family, to his 'extended' families at Cal Arts, USC, and his friends and colleagues worldwide.
Moritz was recognized with the June Foray Award for significant or benevolent impact on animation, at the annual Annie Awards in Los Angeles on January 30, 2005.
Moritz transferred his entire archive to Center for Visual Music in 2003. This includes all of his writings and texts, both published and unpublished, and his research on Oskar Fischinger. CVM also holds dozens of video and audio interviews with Moritz, many not available anywhere else. See CVM Special Collections for more information. Some of these interviews are on CVM's patreon channel. A collection of his gay lit and related gay materials, including some Radical Faeries materials, was donated to One Archive in Los Angeles.
---

1959 Time Magazine article about College Bowl television series; Moritz is far left
Dr. William Moritz was a world-renowned expert on animation, experimental film and visual music, and authored more than 100 articles, chapters and program notes. His Fischinger biography Optical Poetry is the culmination of 34 years of research and work. Optical Poetry reveals his passion for the Fischinger legacy, and also details his decades of work and travels, often with Elfriede Fischinger.
Born May 6, 1941 in Williams, Arizona, Moritz was raised in Arizona and Southern California. He received his doctorate from the University of Southern California in 1968 (Comparative Literature, minor in Cinema). He began teaching at Occidental College in 1965, and continued teaching film and humanities at institutions including Otis Art Institute, Pitzer College, American University Center (Calcutta, India), UCLA, Art Center College of Design, USC and CalArts. He worked as a researcher and translator for the television show "Ripley's Believe It or Not," with the film distributor Creative Film Society, and at radio station KPFK as a film and music critic. He promoted experimental film and visual music through venues like Los Angeles Filmmaker's Cooperative, Theatre Vanguard and Los Angeles Film Oasis; and was a member of the Visual Music Alliance in the '80s.
Moritz' own 34 films, both experimental and animation, have screened at museums in Paris, Amsterdam, Stockholm and Tokyo, and venues including Pacific Film Archive, Anthology Film Archive, San Francisco Art Institute, Academy of Fine Arts (the Hague), and Filmforum (Los Angeles). He toured giving poetry readings, had many of his poems published, and two of his plays were produced including a number of performances of The Midas Well Show. He published widely on animation, visual music and experimental film, including articles on Oskar Fischinger, James Whitney, Visual Music, Jordan Belson, the Fleischer Brothers, Bruce Conner, Hy Hirsh, Mary Ellen Bute, Harry Smith and other filmmakers. He authored 200 pages on the History of Experimental Animation for the Absolut Panushka website.
Moritz was a past president of the Society for Animation Studies, and lectured at film festivals, museums, universities and conferences worldwide. He was actively involved in preservation work on numerous films and received a Film Preservation Award from Anthology Film Archive. He curated film exhibitions and was a guest curator for several art exhibitions, including "The Spiritual in Art" and "Degenerate Art" at the Los Angeles County Museum of Art. He appeared in television documentaries including the French Paths of Light, the British Abstract Cinema, and the American Camera Three. In 1993, he was honored with a lifetime achievement trophy for service to Visual Music by the Royal Academy of the Netherlands. In 1995, he received an American Film Institute Independent Filmmakers Grant for his film, All My Lost Lovers. He was a member of the faculty at California Institute of the Arts, and a member of the Board of Advisors and a founder of the Center for Visual Music. Dr. Moritz died on March 12, 2004 in Mokelumne Hill, California, after a long struggle with cancer.
-Center for Visual Music, 2004 (updated 2020)
---
Articles, Essays : Dozens of Bill's articles are online at CVM Library
A Lifetime in Animation: The Glamorous William Moritz by Cindy Keefer, Animation World Magazine (June 2003)
Selected Filmography of William Moritz
Selected Lectures and Presentations by Moritz. Videotaped lectures are at Center for Visual Music.
Other Resources: Moritz's papers and research library are at the Center for Visual Music in Los Angeles. Selected materials are available to qualified researchers by appointment.
William Moritz on Oskar Fischinger and music from CVM on Vimeo. Excerpt from

a talk with Elfriede Fischinger at Long Beach Museum of Art, 1981.
---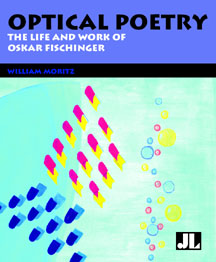 In 2004, Moritz's biography of Oskar Fischinger, Optical Poetry was published by John Libbey. Optical Poetry is the culmination of William Moritz's 34 years of research and work with the Fischinger Archive. A labor of love for author William Moritz, Optical Poetry also includes statements by Fischinger, and testimonials from those who knew or were influenced by Fischinger.
Optical Poetry is published by John Libbey Publishing.; in the US it is distributed by Indiana University Press and it's available on amazon.com worldwide.
A large amount of text has been updated from his 1970s Film Culture extended essay on Fischinger. Earlier errors in that text have been corrected in Optical Poetry. Regarding errata in Optical Poetry, some notes and corrections will be posted online soon.
For more information on Oskar Fischinger: See CVM's Fischinger research pages. Two Fischinger DVDs are available though Center for Visual Music's shop.
Book release events were held for Optical Poetry:
March 14, 2004, Hollywood; March 17, Cal Arts, April 13, Pacific Film Archive, Berkeley. The UK launch was held December 2003 at Goethe-Institut London.
Book Reviews for Optical Poetry:
A Gesture of Serenity by Robin Allen, in AWN Magazine
Review in Print Magazine (June 2004), by John Canemaker
Review in Film Quarterly, Winter 2005
---
Statements, tributes and more:
Animation World Magazine produced a special tribute issue in May, 2004, dedicated to Moritz, honoring his lifetime achievements. This special issue contains testimonials, statements and ads by numerous friends and colleagues, plus 13 articles Bill wrote for Animation World Magazine (LARGE pdf)
"He gave a lot to culture without asking anything, just for free, just because it was worth it." - Giannalberto Bendazzi, 2003
"To have known Bill Moritz for over a quarter century has been one of the great joys of my life. His droll humor, personal serenity, and vast knowledge of art, popular culture, and film have never failed to inform, stimulate, entertain and inspire me. I salute him on the publication of his magnificent new book on Oskar Fischinger and admire and love him for his stoic courage in battling cancer." - John Canemaker
"We are very, very saddened to hear of Bill's death. We've valued Bill's friendship since 1972 when we first visited the US with our films, and Bill arranged a show for us in LA at Theatre Vanguard. Since then he was always helpful in setting up shows for us in LA. And we'll always remember his generosity in lots of other ways, such as sharing research materials. We're so glad we managed to get to LA in 2000, to see him then, although we were shocked at his declining health (I'd seen him in Paris in 1994, when he participated with Elfriede at the Colour in Film manifestation). Love from us both." - Arthur & Corinne Cantrill (Australia)
"We are deeply saddened at the passing of our dear friend Bill Moritz. His passing leaves a great void in the film world and in our hearts." - Barbara Fischinger
"My relationship with Bill was very precious to me. He mentored my scholarship in his lovely, humourous way. The last time I saw Bill (Spring, 2003) he was telling me a story about John Cage as Oskar's assistant on one of Fischinger's films.... "It's all in the book," he said, clearly happy that his book would be out soon." - Janeann Dill
Tribute statement by Kathy Geritz
Tribute statement by Amy Halpern
Tribute statement by Jan-Christopher Horak
"What a blow for the experimental film community. He made such an incredible contribution. We will all miss him and his scholarship." - Chrissie Isles, Curator, Whitney Museum of American Art, New York
Tribute statement by Jörg Jewanski
"He expanded our cinematic consciousness. He showed us the path and shared the beauty. I cherish his spirit and passion, his life and legacy." - Cindy Keefer
Tribute statement by Christine Panushka
"I am very much saddened by this news. Bill was one of the truly inspirational figures in my life; I couldn't begin to estimate the impact he has had on me, and many other artists, of course. We love you Bill" - Aaron Ross
William Moritz, thoughts memories ramblings meanderings - by Jim Ellis
Tribute statement by Vibeke Sorensen
---
Obituaries:
Legendary Animation Educator William Moritz Passes Away, Animation World Magazine (March 2004)
Los Angeles Times, March 14, 2004
Chicago Tribune, March 15
Newsday, March 15
Santa Clarita Daily News, March 15 - "Tribute held for Expert in Film"
The Charlotte Observer, March 15 - "Professor archived films of avant-garde animator"
The Big Cartoon Forum, March 15
Stamford Advocate, March 16
Hollywood Reporter, March 17
New York Newsday
Entertainment Insiders
The Independent (UK), April 20
Society for Animation Studies, Special Newsletter, Vol. 17, April 2004
ASIFA-Hollywood news item
Cartoon Research news item
Animate (UK) news item
Tuff sheet posts on chungtech.com (blog)
Please help support the continued cataloging and conservation of Bill Moritz's Research Collection by making a donation via credit card (secure server). You don't need a paypal account (click link at bottom of page). CVM is a non profit 501(c) 3, donations are tax deductible to the extent allowed under law. To donate via check: Center for Visual Music, PO Box 39527, Los Angeles, CA 90039
Contact us at cvmaccess (at) gmail (dot) com
Back to Center for Visual Music