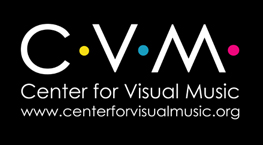 William Moritz
Selected Lectures and Presentations
Centre Pompidou, Paris, January 2002 on Oskar Fischinger
"Harry Smith, Mythologist," Harry Smith Symposium, Getty Research Institute, Los Angeles 2001
Visual Music Festival, Northwest Film Forum, Seattle, March 2001
Harvard Film Archive, October 13, 2000
National Gallery of Art, Washington DC, 2000
Pacific Film Archive, September 2000
Museum of Modern Art, New York, July 2000 Opening remarks on Oskar Fischinger. Videotape in CVM's Moritz Collection.
Il Cinema Ritrovato, Bologna, Italy, June 2000, on Oskar Fischinger
Class lecture, UCLA Dept of Design/Media Arts, May 18, 2000
WRO 99, Media Art Biennale, Poland, April 1999. Videotape in CVM's Moritz Collection.
Class lecture at USC, Videotape in CVM's Moritz Collection.
Class lecture at Cal Arts, 1998. Videotape in CVM's Moritz Collection.
First Light, Anthology Film Archives, New York, 1998 on James Whitney and Oskar Fischinger. Videotapes in CVM's Moritz Collection.
Astarti, Pour un Ecologie des media, Paris 1998
SAS Annual Conference, Chapman University, Orange CA, 1998 on Jordan Belson. Videotape in CVM's Moritz Collection.
Screening of Fischinger films at Jack Rutberg Fine Arts, Hollywood, May 2, 1998
European Media Art Festival, Osnabruck, May 7-11, 1997 on Stan VanDerBeek
Absolute Film: The Next Generation (excerpt), Society for Animation Studies Conference, Utrecht, 1997
Anima Mundi, Rio de Janeiro, Brazil, August 1996
La couleur au cinéma , Louvre, Paris, October 6-7,1995
Cardiff Film Festival, England, 1994 on Berthold Bartosch's The Idea
Schoenberg/Kandinsky Symposium and The Academy of Light, Nederlands. With Elfriede Fischinger, performance of the Lumigraph. Jan 1993
"Resistance and Subversion in Animated Films of the Nazi Era: The Case of Hans Fischerkoesen," SAS Conference, Rochester, NY, 1991
"Pioneers of Computer Animation," ASTARTI Festival, Paris, 1990
"Walther Ruttman's Opus No. 1," Zagreb Film Festival, 1990
"Norman McLaren and Jules Engel - Post-Modernists," SAS Conference, Ottawa, 1990
"Restoring the Aesthetics of Abstract Films," Society for Animation Studies Conference, Los Angeles, 1989
"Abstract Films of the 1920s," International Experimental Film Congress, Toronto, 1989
"Gag Me With A - Theory of Comedy," Disney Studios, Burbank, CA, 1989
"The Aesthetics of Opera and The Silent Film," Frankfurt Alte Oper, 1988
"Pioneer German Animation," Ottawa Film Festival, 1988
"The Dream of Color Music," Los Angeles County Museum of Art, 1985
"Visual Music in California before 1945," College Art Association, 1985
James Whitney Memorial Lecture, Toronto, 1984
George Melies Lecture, opening of Deutches Filmmuseum, Frankfurt, Germany, 1984
"Visual Music Lecture," Visual Music Alliance, American Film Institute, 1982
The Midaswel Show, San Francisco, June 2, 1979 performance
U.S.I.S. Lecture Tour (Japan, Thailand, Malaysia, India, Iran, Lebanon, Greece and Western Europe), 1971-73
Other Online Links re Moritz
Dismembering Harry Smith. Harvey, Doug. LA Weekly, on the Harry Smith Symposium at The Getty
Visit CVM's online library for many Moritz articles
-Compiled by Cindy Keefer, Center for Visual Music
---
Other Moritz Resources
WIlliam Moritz's original papers and research library are at the Center for Visual Music in Los Angeles; selected materials are available to qualified researchers by appointment.
Moritz's collection of gay lit and related materials are at One Archive, Los Angeles
Back to main Moritz page
Back to Center for Visual Music