Publications
Forthcoming: "Cosmic Illusions: Jordan Belson and The Vortex Concerts" in Psychedelia: A Critical Reader, Lars Bang Larsen, Ed. London: Afterall Books, 2016.
--"Visual Music's Influence on Contemporary Abstraction" in Abstract Video: The Moving Image in Contemporary Art, Gabrielle Jennings, Ed. University of California Press, September 2015.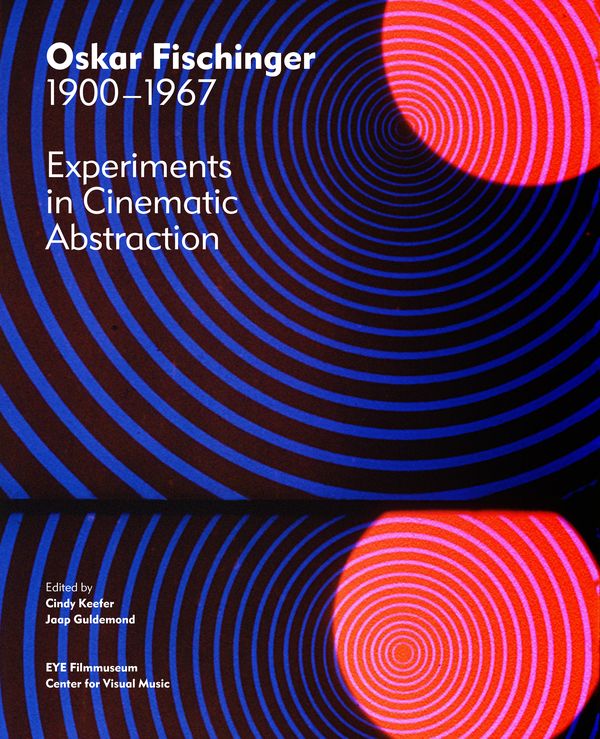 --NEW BOOK: Editor, Oskar Fischinger (1900-1969): Experiments in Cinematic Abstraction. Thames and Hudson, 2013. Co-editor, Jaap Guldemond. Anthology of essays commissioned and compiled by Keefer, including several by Keefer.
--Editorial and Visual Essay for "Visual Music" Themed Issue of Organised Sound: An International Journal of Music and Technology. Editorial co-authored with Margaret Schedel and Nick Fox-Gieg. Cambridge University Press, August 2012
--"Jordan Belson and The Vortex Concerts: Cosmic Illusions." Sonic Acts XIII: The Poetics of Space. Spatial Explorations in Art, Science, Music & Technology. Amsterdam: Sonic Acts Press, Paradiso, February, 2010.
--'Raumlichtmusik' - Early 20th Century Abstract Cinema Immersive Environments. Leonardo Electronic Almanac, Creative Data Special Issue. Leonardo: The International Society for the Arts, Sciences, and Technology, and MIT Press. October 2009. PDF.
--"Jordan Belson" (Biography) in The Third Mind; American Artists Contemplate Asia, 1860-1989. Alexandra Monroe, Ed. New York: Solomon R. Guggenheim Museum, 2009. Exhibition catalog. Original version online
--"Cosmic Cinema and The Vortex Concerts." Cosmos: The Search for the Origins, from Kupka to Kubrick. Arnauld Pierre, Ed. Madrid:El Umbral/Santa Cruz de Tenerife:TEA, 2008. Exhibition catalog. Available through La Central, Madrid
-- On Curating Recent Digital Abstract Visual Music. With Jack Ox. New York Digital Salon, Abstract Visual Music Project, 2006 (Authored for Exhibition catalog and website).
--"Space Light Art" - Early Abstract Cinema and Multimedia, 1900-1959. White Noise. Ernest Edmonds, Ed. Melbourne: Australian Centre for the Moving Image, 2005. Exhibition Catalog.
--"A Lifetime in Animation: The Glamorous Dr. William Moritz." Animation World Magazine, Los Angeles, 2003
--"Hungarian Rhapsodist: Jules Engel." Animation Magazine, Los Angeles, 2003
--"Hy Hirsh Preservation: History and Mystery." Kinetica 3 catalog, Los Angeles, 2001

Museum & Academic Blogs
-- "At the Archive: Access, Preservation, and Discoveries," Society for Animation Studies Blog, 2015
--"Oskar Fischinger on the word Experimental," Society for Animation Studies Blog, 2015
--"Optical Expression: Oskar Fischinger, William Moritz and Visual Music," Society for Animation Studies Blog, 2013
-- "Oskar Fischinger and California Abstract Animation," LACMA's Unframed Blog, April 2012.
-- "Expanded Abstraction: Animated Film and Digital Art," LACMA's Unframed Blog, April 2012. LINK
-- "Jordan Belson, Cosmic Cinema and The San Francisco Museum of Art." SF MoMA's Open Space, October 2010
Interviews
Edge of Frame. A blog about experimental animation. 2013
Digicult: "Visual Musica History" by Silvia Bianchi, 2007
Top left image from cover of Vortex 5 program, 1959, courtesy Center for Visual Music.