Curating (selected)

Curator/archivist, Oskar Fischinger's Raumlichtkunst. HD three-projector installation, edition of five. Reconstruction of Fischinger's 1920s cinema performances. Exhibited at Whitney Museum, New York (June-October 2012), Tate Modern, London (June 2012 - March 2013), Palais de Tokyo, Paris (June-October 2013), QAG/GoMA Brisbane (2014-2015)..Touring to other museums in 2016. Included in Artforum's Best of 2012 lists.
Abstraction and Infinity: Visual Music Films. Barbican Centre, London, October 2015, screening.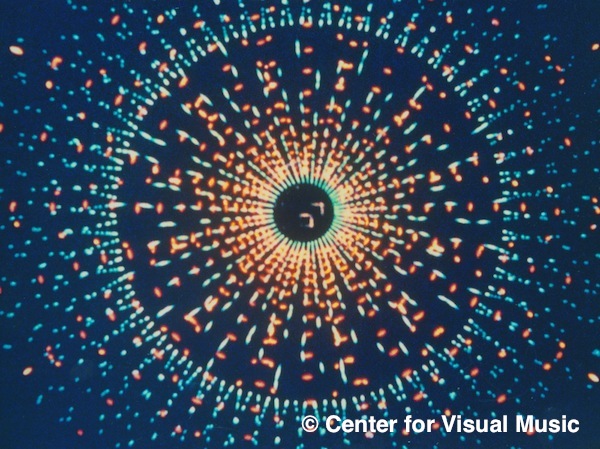 Jordan Belson: Films Sacred and Profane. Screenings at Walker Art Center, October 2015. Previously at Whitney Museum of American Art, Tate Modern, ZKM Karlsruhe, San Francisco Museum of Modern Art, EYE Filmmuseum, LACMA, MoCA Los Angeles, Northwest Film Forum Seattle, Queensland Gallery of Art, Harvard Film Archive, European Media Art Festival, Osnabruck, Wexner Art Center, and other venues.
New Restorations and Discoveries. Tate Modern (2013), Hammer Museum/UCLA (Los Angeles), Bard College, NY (2014). Film screenings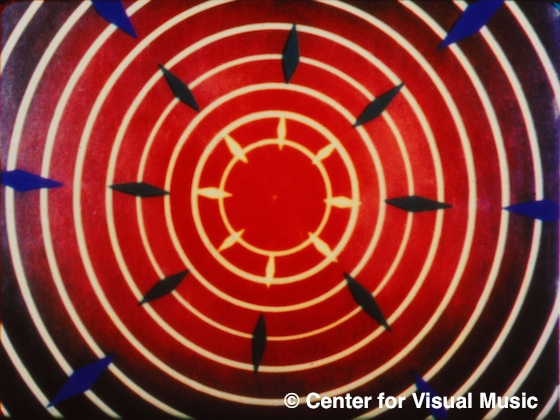 Oskar Fischinger: Experiments in Cinematic Abstraction. Exhibition at EYE Filmmuseum, Amsterdam, December 2012-March 2013. Co-curated with Jaap Guildemond. Exhibition design by EYE. Co-editor, accompanying catalogue.

Design in Motion: Oskar Fischinger and California Abstract Animation. Two film screenings at LACMA, April 28, 2012. In conjunction with the California Design exhibition.. On UNFRAMED, the LACMA Blog. Films by Oskar Fischinger, Jordan Belson, Bruce Conner, Harry Smith, Jules Engel, Charles Dockum and more.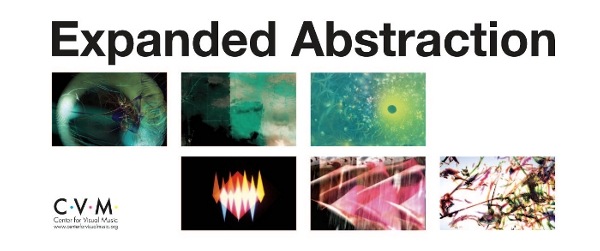 Expanded Abstraction at LA County Museum of Art, featuring Scott Draves and The Electric Sheep's Generation 244, plus 3 screen work by Robert Seidel, Christina McPhee, Baerbel Neubauer, Maura McDonnell and Charles Dockum. On display on three monitors, Stark Bar, July 2011 - January 2012.
Optical Poetry: Oskar Fischinger Retrospective (two part program), National Gallery of Art, Washington DC; EYE Filmmuseum, Stuttgart Festival of Animated Film. Single program version presented at Tate Modern, Whitney Museum, LACMA, GoMA Brisbane, Annecy Festival, Lincoln Center (New York), Northwest Film Forum (Seattle), Harvard Film Archive, Pacific Film Archive, International House (Philadelphia) and other venues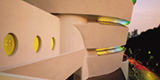 Nonobjective Films 1920s-1960s. A program of Artists Supported by Hilla Rebay. Solomon Guggenheim Museum, New York, 2009-2010. A Program accompanying the Kandinsky exhibition at The Guggenheim.
Immersive & Expanded Cinema of Visual Music. Sci-ARC, Los Angeles, 2009.

Lichtspiel: Contemporary Abstract Animation and Visual Music. REDCAT Theatre (Walt Disney Concert Hall, Los Angeles), 2009.

Essential Visual Music: Rare Classics. Pacific Film Archive, Berkeley, CA ; UCLA Film and Television Archive at Hammer Museum, Los Angeles, other venues, 2009. Queensland Gallery of Art, Brisbane 2008.
Legendary Light Shows and Jordan Belson Retrospective, at International Film Festival Rotterdam, 2006.
An Evening of Visual Music Films. Presented by CVM and MOCA. Museum of Contemporary Art, Los Angeles. A program accompanying the Visual Music exhibition, 2005.
Jordan Belson: Epilogue Premiere. Museum of Contemporary Art, Los Angeles. A program accompanying the Visual Music exhibition, 2005.
Jules Engel Retrospective. REDCAT Theatre, Los Angeles, 2003. Another version of the retrospective screened at Cartoons by the Bay Festival, Positano, 2003.
Hy Hirsh Retrospective. Il Cinema Ritrovato Festival, Bologna, 2001.
Top left image from cover of Vortex 5 program, 1959.